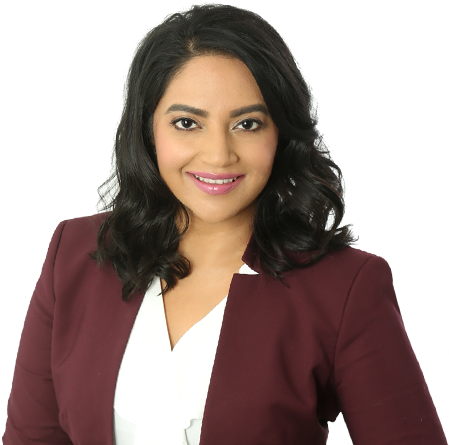 Thilini Perera
Thilini Perera is the founding lawyer and sole owner of Perera Law. Thilini received her Honours Bachelor of Science degree from the University of Toronto and later attended law school in Michigan where she graduated magna cum laude from Western Michigan University Cooley Law School and received her Juris Doctor. Thilini is licensed to practice law in Ontario and is a member of the Law Society of Upper Canada. She began her legal career in Ontario working at a specialized family law firm before venturing off on her own and establishing Perera Law. Thilini now primarily practices real estate law and family law.
Phone: 905-595-6812
Fax: 647-905-5764
Email: thilini@pereralaw.ca
Connect on LinkedIn
At Perera Law the focus is the clients – Perera Law strives hard to provide a friendly, client-focused environment to all clients no matter what legal issue they bring to Perera Law.
Perera Law understands the difficulties that plague clients' lives and Perera Law respects and appreciates the importance of affordability, convenience and efficiency in today's fast-paced and increasingly expensive world. Perera Law is not your ordinary law firm and the client-focused approach that is used enables Perera Law to create a hands-on relationship with all clients to ensure the best legal services and expertise are offered.
Inquiry
Perera Law is here to help, so let's work together.
Ask Perera Law about flat-fees, evening/weekend appointments and mobile services.
Perera Law located at
400-2 County Court Boulevard
Brampton, Ontario L6W 3W8
Phone: 905-595-6812
Fax: 647-905-5764
Email: thilini@pereralaw.ca